This page is likely outdated (last edited on 01 Apr 2010). Visit the new documentation for updated content.
Jenkara
History
Jenkara is the name of a (mostly) vaporware 3D Development Environment (3DE?) built on the gtk+ platform. The core was written in early 2000 in C using GtkGLArea. In 2002, portions were ported to C++ using GTKMM and GtkGLExtMM, the C++ wrapper around GtkGLExt.
Roadmap
With the advent of GtkGLAreaSharp, the Jenkara development environment is being resurrected… again. Now using C# on Mono. Go, new hotness.
Screenshots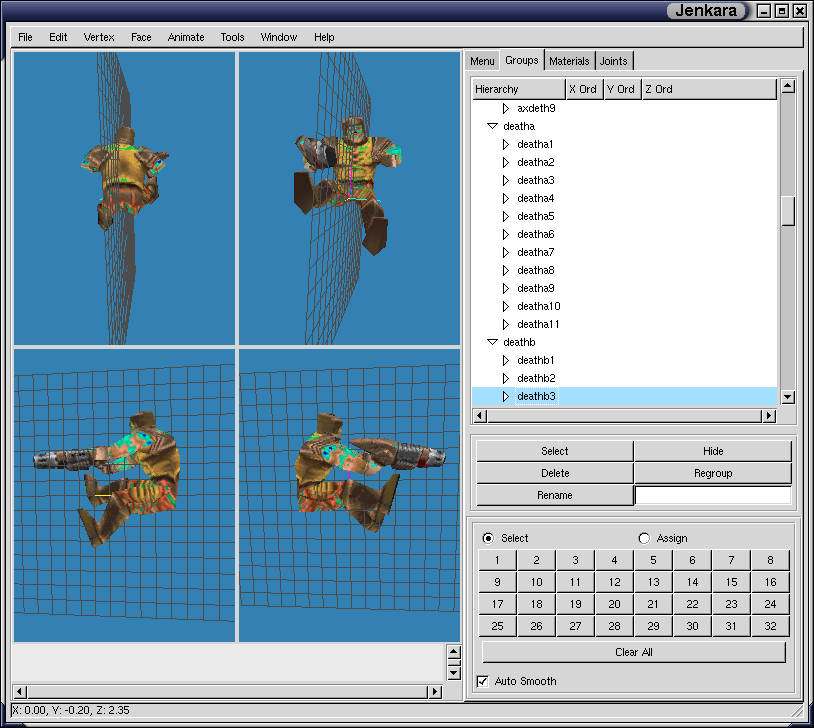 2002 screen shot
Source
Ah, old, crufty source: git://karma.colliertech.org/colliertech/jenkara.git